Most people use WordPress as a platform to manage their website. It's a great Content Management System, but truthfully, I'm only a fairly recent convert. Up until about twelve months ago, my agency was very much a Joomla! specialist. Up until about six months ago, even my own website was hosted on the Joomla! CMF. As a developer, Joomla! makes a ton more sense than WordPress. As a non-developer who just wants to be able to manage their website effectively, WordPress is a hands-down winner! And that brings me to Categories…
Categories – A missed opportunity!
After rebuilding one of our agency websites I decided to take a closer look at what pages Google was indexing. You can get a clear idea of this for your own website by going to your Chrome browser and typing in site:yourdomainname.com. You'll see what Google is presenting in search results for your pages – including any category pages that they are serving up. Here's an example of that.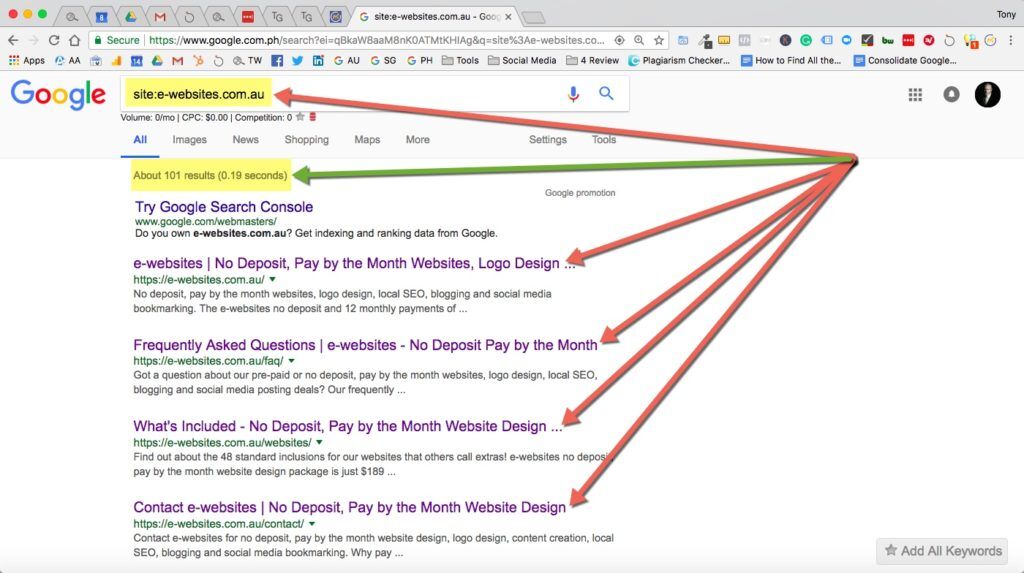 As I moved through the results I started to notice something interesting. Category pages were being indexed – usually with gobbledygook in the meta description which Google had randomly pulled from the pages. That gobbledygook (it's actually a snippet) is pulled from all the posts which have been published on your website in that Category. Here's a random example I pulled from the web. It's what I see as a wasted opportunity.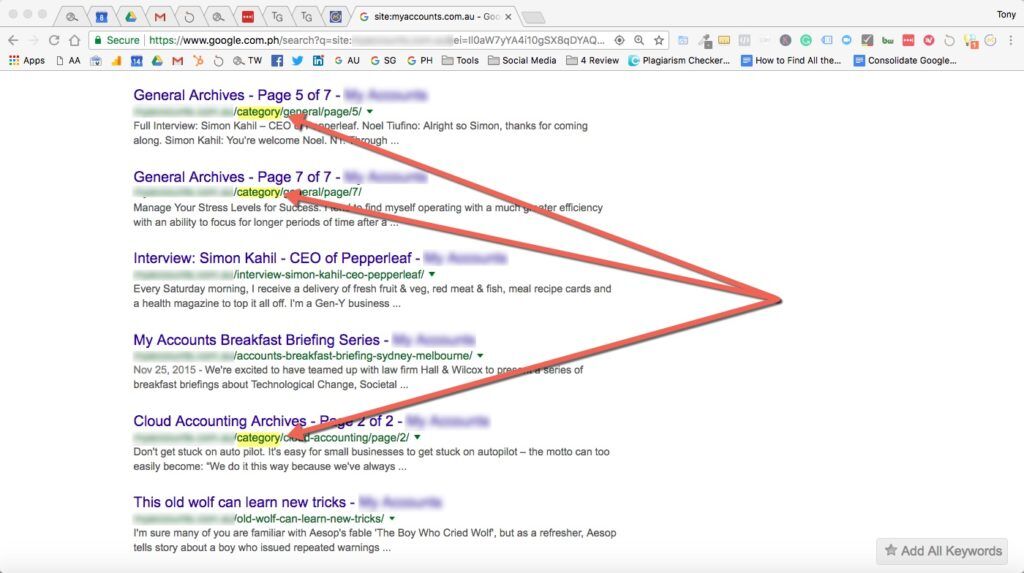 Why bother with Categories?
The short answer is because Google is clearly indexing them. Chances are if you have a lot of pages about a particular Category and the content is good, Google will be very interested in that page. Why wouldn't you do everything that you can to help it rank? Makes sense, right!
How to rank a Category page in organic search results
Firstly, you're going to need to create some decent content about that category. For example, my website has a lot of content (including blog posts) about the Mautic open source CRM and marketing automation platform. As a result of that, the Category Archive page contains a lot of content about that subject – and Google knows all about it. I did say QUALITY content too. Make sure that what you write is worth reading or Google is going to pass it by.
Next up you'll need to edit your Page Titles and Meta Descriptions. This post is not about how to do that and there are about a million places on the internet where you can find out for free. I'm not going to go through that here, beyond stating that you need to ensure that your meta data reflects what your blog posts within the Category you are editing are all about. If your Category is about house painting, for example, you might end up with something like this:
PAGE TITLE
House Painting Tips and Tricks from House Painting Pros
META DESCRIPTION
Learn the secrets of painting your house like a pro. We have tons of free house painting tips that will have your house looking picture perfect in no time!
Notice that the page title and meta description makes it clear that the Category is all about house painting. If your blogs have been set up correctly, their meta data will tell much the same story as will the content of each blog. If you wish to you can further reinforce that message by adding some content to the category page. Maybe you could have something like this as an introduction:
Painting your house is a big investment of time and money. It might also increase the value of your home and make it a more enjoyable place to live. The House Painting Blog is dedicated to providing home-owners like you with free tips and tricks that will help you achieve a professional look with your house painting. Scroll through our archive to learn about selecting colours, preparing surfaces, choosing the right paint, application techniques and a heap of other really useful info. We welcome your questions and ask you to comment on blog posts so that we can answer. Happy painting!
Here's an example from the agency website that I mentioned before: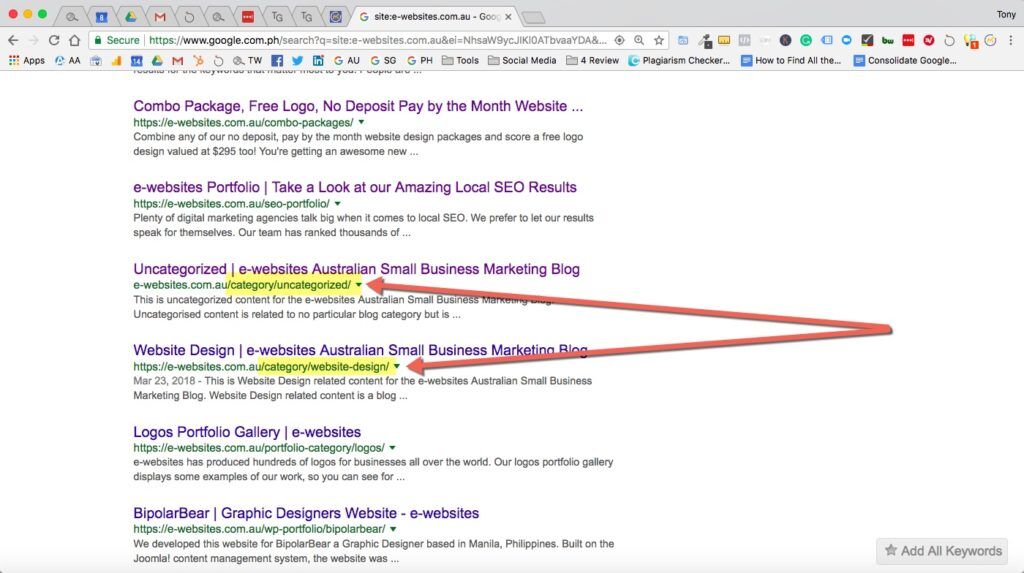 Other opportunities – including internal linking
Many websites have galleries installed to display images. Did you know that most gallery plugins allow you to control Page Titles and Meta Descriptions, as well as add content – just like what I've suggested above. In part, that's because most WordPress gallery plugins exploit Categories as their backbone. Plenty of other plugins offer the same opportunities, like testimonial sliders, for example. Your ability to get pages like this indexed are almost limitless.
I've also used Category pages to drive internal linking for SEO. You'll see in the example below that we've added content including photos, along with links to certain pages of the website. We had that website ranking like a demon in Google organic search within weeks of it going live. Internal linking from Category pages played their part in that fast track success.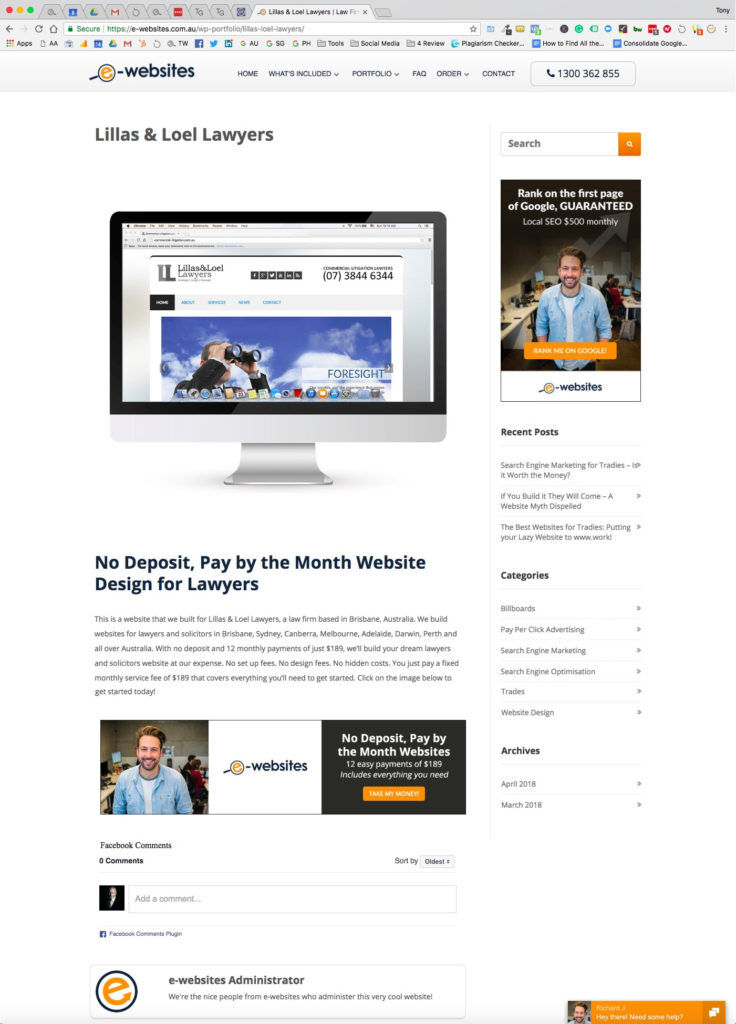 Some final thoughts on Categories
Google wants to know what your website is about. Categories help their crawlers to navigate your website and assist their AI in understanding what your website is all about. With clever use, you can be driving discovery of your pages and well as pushing the kind of engagement that you want from visitors. It takes a bit of time to think through the strategy you want to use to present your information, but that investment of time is well worth the results. It's one of those little understood and infrequently used tactics that can make a huge difference to how your website ranks on Google.