Orchestrating a sustainable competitive advantage for your business by harmonising extant and new marketing technologies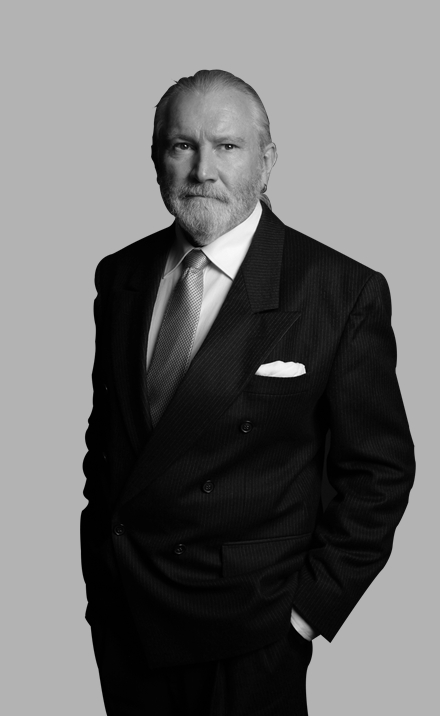 Pragmatic Advice Practical Solutions
If you've ever spent hours researching how to turn your website into something more than a digital ornament, or pondered if some of your expertise could be automated, or wondered how artificial intelligence might impact your business, then read on. Not only can I answer those questions, I can turn them into practical solutions that will transform your business, set you free from the tedium of repetitive tasks and make you more money.
Much of your expertise can be automated. Automation helps to reduce human intervention in repetitive tasks, eliminate errors, streamline processes, reduce costs and increase profitability.
It's not about Skynet becoming self-aware and time-travelling Terminators. No longer in the realm of science fiction, artificial intelligence can solve a range of real-world problems for your business. Today!
Anyone can build a chatbot. The question is, will that chatbot meet the expectations of demanding prospects and clients? Probe how easy it can be to create the sophisticated chatbot your business needs.
My companies own and operate two lawyers directories, OYEZ.COM.AU and Attorneys of the Philippines. I demonstrably know how to drive targeted legal traffic to your website and generate viable enquiries.
People tell me that I'm a lot like this. I suspect I may fall quite a bit lower on the Tolerant of Fools scale.
If you're expecting conventional abandon all hope. Right now.
Like a lot of entrepreneurs, I've tried my hand at many things. Some have worked out better than others (I'm sure you know that feeling). Here's a brief overview.
I spent four years as a soldier, sold vinyl cladding door to door, served a short sentence (that's a good description) as a corporate executive and was a practising accountant and business advisor for many years. Other occupations have included life insurance agent, finance broker, business directory publisher, website developer and property investor – just to name a few.
I've started two finance companies, owned and operated a general insurance company, run a small venture capital fund, set up a B2B franchise system from the ground up, dabbled in internet and technology startups, lived life as a digital nomad in south-east Asia and run an international digital marketing agency, from the Philippines, employing 40 plus full-time staff.
I've exited half a dozen businesses via trade sale over the course of the past 30 years, plus had a go at a couple of securities exchange listings. And there was that failed reverse takeover attempt of a listed mining company. None of those securities exchange plays worked out for me, but at least I can say that I had a go. Hell, there's still time for me to get it right yet!
A life less conventional
For the past fifteen years, I've lived and worked in Asia, first in China, then travelling more before finding love and coming to rest in the Philippines. Before that, I lived mostly in Australia, with a few years in England thrown in for good measure. I've engaged in all kinds of strange work for myself and for clients all over the world. Variety really is the spice of life for me.
Never noted much for my warm, friendly personality, I am noted for my ability to solve complex problems and get things done. I don't suffer fools gladly. I value intellect, reason, logic, truth, purpose and adventure. And love. I've been one hell of a lot more than fortunate there, too.
What I do
I split my attention between obsessing over AI, robitic process automation, blockchain, web3 and other such geeky stuff, and helping business owners manage their digital transformation journeys. I also help my wife run our sanctuary for aged and special needs animals (BFFS) in Pampanga, Philippines, which doubles as one of our homes.
Want to know more? Check me out, and feel free to connect on LinkedIn. Or just reach out to me here.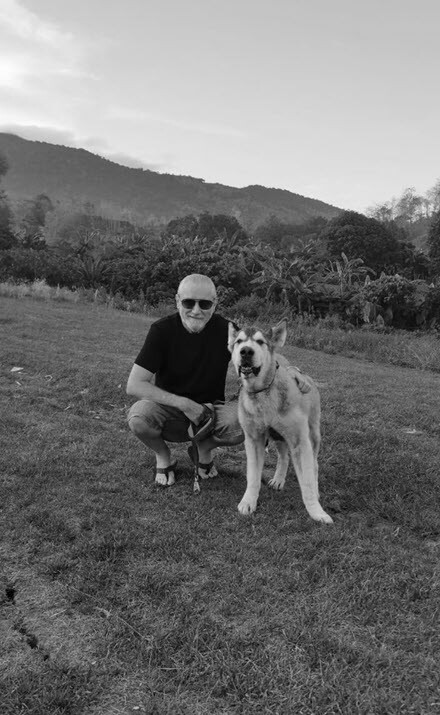 I welcome enquiries from people who are committed to transforming their business and have both the patience and budget to back up that commitment.
Life is short. I only work with people whom I like and respect. 
Call my office: 1300 518 020
Message me: +61 406 764 555
(SMS, Signal, Viber & WhatsApp)