Search Engine Marketing Expert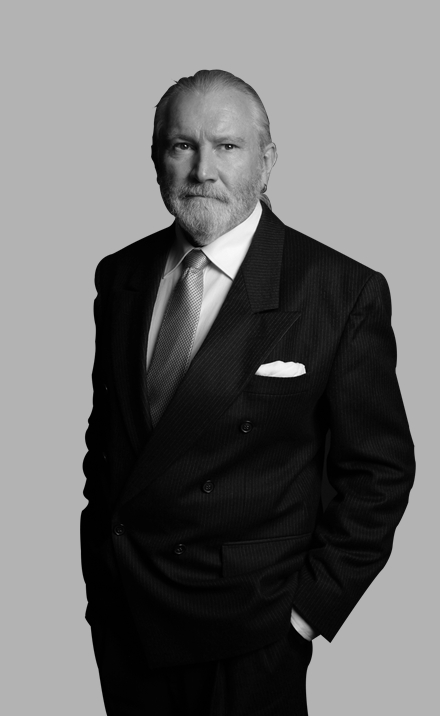 You want results from your search engine marketing. That's what I deliver. My team and I develop, implement, manage and monitor end-to-end search engine marketing campaigns that drive targeted enquiries, propel sales and put long-term predictability into your marketing efforts. Our intelligent, science based approach to SEM, SEO and PPC will transform your marketing and change the way you think about and do business.
SEM · Search Engine Marketing
SEO, PPC and retargeting work best when they're working together or in conjunction with other search engine marketing tactics. Making them play nicely together is key to your SEM success.
SEO · Search Engine Optimisation
Ranking highly in Google organic search results is the ultimate third party endorsement of the value of your business. With the right SEO strategy and well-executed tactics, #1 on Google can be yours.
PPC · Pay-Per-Click Advertising
Pay per click advertising (most notably Google Ads) allows your business to bid in a real-time auction for the eyeballs of people who are actively looking to buy your products and services, right now!
Retargeting & Remarketing
People who've visited your website are prime prospects. Retargeting (also called remarketing) places your message in front of those people on the websites and social platforms they visit most often.
Content & Attraction Marketing
People search the internet each day for solutions to the problems that your products and services can solve. Creating content that helps solve those problems attracts prospects right to your door.
Robotic Marketing Automation
Marketing automation is anything that you implement which reduces or eradicates the necessity for human intervention in a marketing process. It also takes prospects on a pre-defined sales journey.
People tell me that I'm a lot like this. I suspect I may fall quite a bit lower on the Tolerant of Fools scale.
If you're expecting conventional abandon all hope. Right now.
Like a lot of entrepreneurs, I've tried many things in my life. Some have worked out better than others (I'm sure you know that feeling). Here's a brief overview.
I spent four years as a soldier, sold vinyl cladding door to door, served a short sentence (that's a good description) as a corporate executive and was a practising accountant and business advisor for many years. Other occupations have included life insurance agent, finance broker, business directory publisher, website developer and property investor – just to name a few.
I've started two finance companies, owned and operated a general insurance company, run a small venture capital fund, set up a B2B franchise system from the ground up, dabbled in internet and technology startups, lived life as a digital nomad in south-east Asia and run an international digital marketing agency, from the Philippines, employing 40 plus full-time staff.
I've exited half a dozen businesses via trade sale over the course of the past 30 years, plus had a go at a couple of securities exchange listings. And there was that failed reverse takeover attempt of a listed mining company. None of those securities exchange plays worked out for me, but at least I can say that I had a go. Hell, there's still time for me to get it right yet!
​A life less conventional
For over a dozen years, I've lived and worked in Asia, first in China, then travelling more before finding love and coming to rest in the Philippines. Before that, I lived mostly in Australia, with a few years in England thrown in for good measure. I've engaged in all kinds of strange work for myself and for clients all over the world. Variety really is the spice of life for me.
Never noted much for my warm, friendly personality, I am noted for my ability to solve complex problems and get things done. I don't suffer fools gladly. I value intellect, reason, logic, truth, purpose and adventure. And love. I've been one hell of a lot more than fortunate there, too.
​What I do
I split my attention between running my own online ventures and helping business owners transform their marketing. I also help my wife run our sanctuary for aged and special needs animals (BFFS) in Pampanga, Philippines, which doubles as our home there.
Want to know more? Check me out, and feel free to connect on LinkedIn. Or just reach out to me.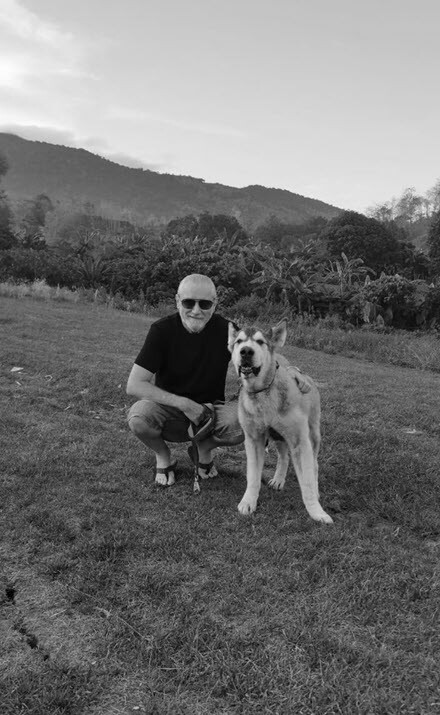 I welcome enquiries from people who are committed to transforming their marketing and have both the patience and budget to back up that commitment.
Life is short. I only work with people whom I like and respect. 
Office: +61 1300 518 020
Direct: +61 406 764 555
(Also on Signal & WhatsApp)
Hours: Mon-Thu AEST (GMT +10)